Introduction 
In this digital age, where millions of blog posts, articles, and videos are created daily, how can you ensure that your carefully crafted content reaches the widest audience possible? The answer lies in the art of content syndication – a powerful strategy used by savvy marketers and content creators to extend their reach far beyond their own platforms.

For instance, iSelect Australia effectively leveraged Outbrain's content syndication services, resulting in a staggering 350 million impressions on their content."
Source
Similarly, Red Hat utilized content syndication services to yield impressive results, generating 2,500 qualified leads and exceeding $7 million in revenue.
In a survey conducted by Content Marketing Institute, it was revealed that 87% of B2B marketers consider content syndication to be a crucial element in their content distribution strategy, with an overwhelming majority attesting to its effectiveness in driving brand awareness and lead generation.
But what exactly is content syndication? 
It's the process of republishing your original content, such as blog posts, articles, or videos, on various third-party platforms. This allows you to tap into new and diverse audiences, amplifying your message and boosting your brand's visibility. On the other hand, syndicators get valuable content for their platforms.
Content Syndication Strategies backed by industry experts  
We've gathered insights from 10 leading experts in the field who generously share their valuable knowledge and practical tips on effective content syndication strategies.

Whether you're a seasoned marketer or a content creator looking to expand your reach, these experts' advice will undoubtedly help you navigate the world of content syndication and achieve your goals.

Let's dive in and learn from the best!
Content syndication should be a strategy built into every B2B SaaS startup marketing plan. With the new influx of AI tools, there are ways to implement new technology to propel the ROI of content syndication. Here are the steps I recommend: write down every step required for content syndication. It could be creating content, optimizing timing and frequency of content, or personalization. Then look for tools that can help augment or replace some of those tasks. Some areas that AI can help would be using AI to optimize timing, personalizing content distribution to audiences, and looking towards AI-powered analytics to track KPIs and performance.

– Marketing Manager at Cloudflare
My biggest tip when it comes to content syndication is to repurpose, repurpose, repurpose. Got a podcast? Turn that into blog posts – and yes some episodes have more than one topic. Turn those blog posts into social snippets. Maybe grab video clips from the podcast for YouTube Shorts or TikTok. The options are endless to repurpose content, which in turn will get more out of them as part of your advanced content syndication strategy.

– Content Director at Growgetter
3. Alan Gleeson
With Content Syndication, you are looking to get your content in front of your Ideal Customer Profile (ICP). It is a particularly important approach if you are an early-stage start-up and your website lacks traffic. This means the content you write on your site is not exposed to a large enough audience, and you thus want to syndicate your content to overcome this constraint.

Identifying websites that have a larger audience and cover topics linked to your solution exposes you to a much bigger audience, helping you generate brand awareness.

Tools like Sparktoro can help you identify appropriate sites to target, and ideally, you want ones with a decent 'Domain Authority as this can act as a proxy for traffic volumes. After all, there is little point in providing content to a site with lower traffic than your own.

Combining these methods will help you rank order a target list to then go after. Most directory sites or industry bodies' sites will have a "Guest Post" page where you'll get contact details and the terms of publication. You'll also want a link back to your site, as 3rd party links are important components of an SEO strategy, so again you'll want to focus on sites that will link back to you. (Make sure the links are not "no index no follow" ones.) Ideally, you can have the links on keywords you want to rank for (by linking in the content) rather than just on your brand name in the Bio at the end. Finally, you'll want to avoid any "duplicate content" issues with Google by using a rel="canonical" tag to help Google identify the original post, so it can rank them accordingly.

– CEO and Co-Founder of Contento.io
4. Kirkland Gee
Email newsletters are a great opportunity for content syndication. Businesses can create a subscription service or email list that they regularly send to subscribers. These emails could contain summaries of recent content posts and could help drive traffic back to your site. Because it creates an ongoing relationship between the business and the audience, you'll likely strengthen your traffic. For the best results, try to send content that is personalized and useful to readers.

– Co-Founder of Perfect Extraction
One of my favorite content syndication strategies, which is super quick and implementable, is to cross-post blog posts to Medium. The platform allows you to use the URL of your original post (published on your blog) as the canonical link of your Medium posts, so any traffic to the posts on Medium counts as traffic to your website. This is excellent for increasing reach and improving your SEO.

I'm also a big advocate of allowing other brands to republish your original content in new formats. Common examples include YouTubers creating video versions (or even 'react videos') of your content, and collaborating with influencers to share your content on social media. Some more innovative content syndication ideas include allowing other brands to create VR or AR versions of your content or include your content in courses or other training materials.

Just remember, the best content syndication strategies for you are always going to be the ones that are tailored to your audience and brand style. What works for another brand in your industry may not always work for you, so be sure to test out each idea before committing wholeheartedly to it.

– B2B SaaS Marketing Consultant
6. Josh Weiss
While social media isn't always thought of as a part of a content syndication strategy, it should be. Sharing your content on different platforms is an important and powerful tool for reaching a wider audience. One smart strategy is to create posts that preview the content users will find on your webpage and encourage them to click through. In addition to boosting your page views and potentially providing you with a backlink, social media sharing lets you leverage any existing network that you have to build on it.

– Founder and CEO of Reggie
Creating digestible content is crucial when it comes to content syndication. It's not just about how you distribute the content, but also about what you distribute. Based on my experience, content syndication that performs well includes whitepapers, e-books, videos, case studies, survey reports, and infographics. Research shows that people prefer short and easy-to-digest content that's scannable and understandable. The key is to identify the content that makes your brand unique.

To showcase the experience you want your audience to have with your brand, leverage your best, most valuable content to kickstart your syndication strategy. Every piece you syndicate should appeal to your audience, follow the guidelines of your publishing partnerships, and help you get closer to your brand goals. When working with syndication partners who share content for many other brands, sharing your unique content becomes essential to stand out from the competition.

Today's most relevant and successful brands are storytellers and content creators who find the right words and pictures to create interest in their products or services. Content syndication serves as an effective way to build your brand, increase visibility, raise your profile, and attract more attention, clients, or customers. People are more likely to remember stories that touch them emotionally rather than just facts and figures. Educating, informing, and entertaining your audience through storytelling can make your content stand out amidst the noise.

When you share what you know, including your passion, experiences, and lessons learned, the content will flow naturally and engage your audience. Interesting stories and genuine lessons resonate with people and leave a lasting impression, encouraging them to come back for more.

Founder & CEO of Mavens & Moguls
We utilize content syndication to increase the impact of our content on lead generation, making it a crucial component of prospecting and engaging with B2B leads. We apply inbound syndication tactics to get more eyes on our content and improve its performance. These tactics include social media sharing, guest blogging, and PPC.

Cross-account social media sharing is essential because it exposes us to a larger audience. That's why we partner with related accounts to share each other's content on social media platforms. By exchanging audiences, everyone reaches more prospects.

Additionally, we engage in guest blogging on related niche websites to earn new backlinks and enhance SEO. To ensure our guest posts are strategically placed, we handpick partner websites based on relevance and authority. Their audience must align with ours so that we reach interested leads.

PPC is the fastest tactic for drawing targeted visitors to our content, with LinkedIn being the go-to platform for launching B2B paid content campaigns. We can specify our preferred audience and budget on LinkedIn. I advise running a few test campaigns to gauge your target audience's reaction to the content. Once you analyze the results and make necessary adjustments, you can start running LinkedIn campaigns more frequently.

– Founder of InBound Blogging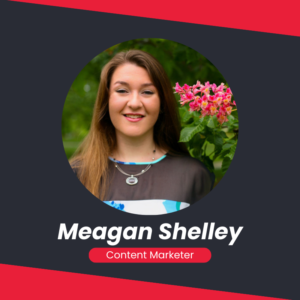 Great content can't succeed exist on its own. The idea of 'write it and they will come' is no longer enough to ensure distribution, especially in today's digital environment filled with clutter, noise, and AI-generated posts.

To achieve success, you need to start with value-driven content containing at least 2,000 words. Then, you must identify applicable outlets where your content can truly shine.

I suggest the following strategies:

Provide publications with a compelling reason to syndicate your content. Include charts, graphs, diagrams, infographics, statistics, and other primary research to make your content more attractive and shareable.

Build relationships with publishers and journalists who can recognize the true value of your content. By doing this effectively, you can create a symbiotic relationship where everyone involved benefits.

Look for posting opportunities that allow you to demonstrate your authority. Consider writing for trade publications or online sources like Forbes, where you can tie your content (and brand) into a bigger picture, reaching a broader audience.

– Professional writer
10. Mia Comic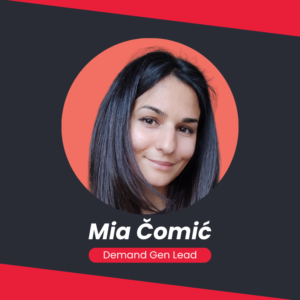 Prioritize Quality over Quantity: Focus on syndicating high-performing, evergreen content that has proven to be engaging and informative for your target audience. This ensures curious readers find value in your syndicated content.

Leverage Niche-relevant Platforms: Syndicate content on platforms specific to your niche, catering to your target audience. Utilizing niche-relevant platforms can drive relevant traffic and enhance your credibility in the industry.

Reformat and Repurpose Content: Repurpose the original content into different formats, such as articles, infographics, podcasts, or video content, to cater to various audience preferences. This not only helps in diversifying your reach but also enhances the content's engagement quotient.

Preserve SEO Value: Collaborate with the syndicating partners to avoid content duplication issues that may harm your site's SEO. This can be achieved by adding a canonical tag to the original content that directs search engines to attribute the content to the primary source.

Track and Analyze Performance: Monitor the performance of syndicated content by setting up tracking codes in your content. Analyze the results to optimize your content strategies and identify promising platforms for future syndications.

– Content marketer at Instrumentl
Ready to implement content syndication strategies for your product and services?
Discover how content syndication can revolutionize your content marketing strategy and elevate your brand's success.

As a leading provider of content syndication services, Arkentech empowers businesses to maximize their content's impact and widen their audience reach. For expert assistance and tailored solutions, feel free to reach out.